There are more than 1.7 Billion active websites on the internet. Almost every company and organization has its own website. Because of their website, they are known and selling their services on the internet. And now individual persons also have. Their Portfolio websites, Shopify stores, and so many other websites. But designing is the key part of any website. Because of the layout, interface, loading time, and responsiveness of the website. Everything depends on the Website Design. This is a bit technical process but we will explain a few simple steps. So, that you can learn How to Design Websites and earn.
What is Website Design?
Website design is the development process of a website. Which mainly focuses on the look and feel of the website. Whenever we visit a website we see different themes, designs, layouts and so much more. The process of designing the Layout, Themes, Interface, and more is Website Design. Also, you need to design your website for desktop and mobile differently.
If I sum up the question, What is website design? Then, the website design is basically the appearance of any website.
How to Design a Website?
There are two different ways to design a website. Firstly, use the Desktop Apps and design your website. Secondly, you can design websites using the online website builder. We will explain both of them and in last we will give you a suggestion on which one you should choose.
1- Desktop Apps
There are a lot of different tools but most people use these three software. If they are going to design a website by themselves.
Adobe Photoshop.
Figma.
Sketch.
These three tools are like over day to day tools. We all know how to use them because we edit pictures by using these tools. Everyone edits their picture in adobe photoshop. So, designing a website in photoshop is also pretty much the same. All you have to do is just create a new project, select the size, and start importing the images you want to use. And furthermore, add triangles, use the pen tool and so much more. Once you are done with your website design. So, do some final touches and simply export the file and send it to the client.
2- Websites Builders
As I told you above that I will give you a suggestion on which one to use from both. So, here it is Website Builders can save plenty of your time. You can easily design a good-looking, responsive website. That is very unique in just a few seconds. There are tons of pre-built templates that you can choose from. And just by clicking on a few buttons you can easily edit and create a website in a few minutes. Lastly, here is a list of some best website builders.
WordPress.
Wix.
Webflow.
PageCloud.
Squarespace.
How Much Money Can Web Designers Make?
There are plenty of platforms where you can sell your services. As a web designer and can earn a lot of money. Some platforms can pay you hourly, and some of them will pay you per project. Also, some of them will give you a monthly salary too. Basically, you don't get hired monthly on a daily basis. Although, they have a very big ongoing project. So, here is the list of the amount on famous platforms which they are offering to their users.
| | | |
| --- | --- | --- |
| Platform | Web Designers Avg.Hourly Rate | Web Designers Avg.Monthly Salary |
| Fiverr | $100 | $60,000 |
| PayScale | $30 | $45,000 |
| ZipRecruiter | $23 | $50,000 |
| Indeed | $25 | $48,000 |
Earn Money by Brand Style Guides | Make Money With Landing Page Design
Best Places to Make Money as a Web Designer:-
So, Here is a list of a few best ways to earn money by working as a website designer.
Fiverr
Everybody knows about Fiverr. It is a freelance platform. Where billions of people are working online from their homes. And earning so much money because the commission rate is very low. Also, Fiverr has a lot of opportunities for web designers. If you register today on Fiverr from the link below. You will be able to easily earn hundreds of dollars in the beginning. Here is the list of a few freelancers who are earning hundreds and thousands of dollars from Fiverr. By working as a Web Designer.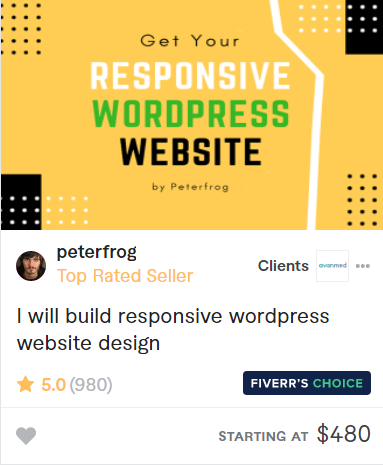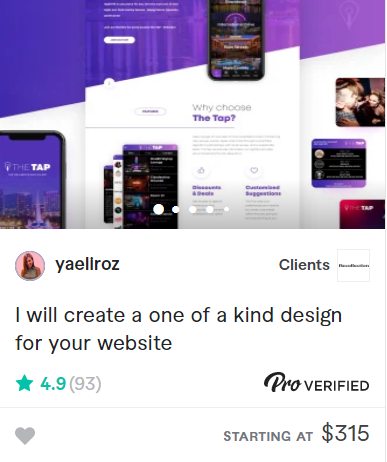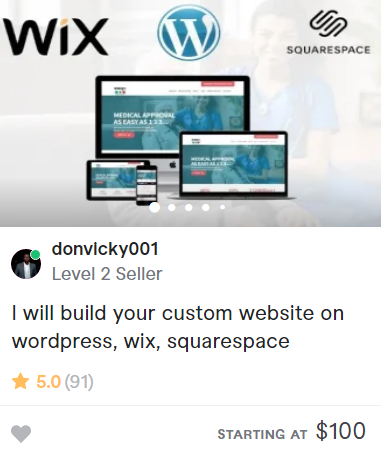 Sell Themes & Templates
You can design themes and templates for websites. And after that, you can sell them on different platforms. If you like the amount you are getting then you can sell your themes quickly. Also, if you don't like the amount there are so many different platforms where you can sell too. Here is a list of some famous stores and platforms. To sell your themes and templates so easily at high rates.
eBay.
Templamatic.
Webmaster-Talk.
FlashDen.
SitePoint.
BuyStockDesign.
Lastly, TalkFreelance.
Sell Course
If you are so good at designing websites. That you can teach other people to design amazing websites quickly. Then you are at the right place. You can easily create a course and tell people how to create a stunning website in a few minutes. And sell your course at $50 to $100 to get more buyers. Think about the money you can make by selling the web designing course.
Setup Shopify Store
Thinking about making hundreds of dollars. Then find someone and creates a Shopify store for him. And design that store and convert it into an awesome-looking store. After that, you can easily charge him hundreds of dollars. And if you want to earn even more then you can learn and manage his Shopify store too. As a web designer, you know the importance of SEO. So, you should be good to go.
Build your Own Store or WordPress Website
If you don't want to work for someone. And thinking about making a lot of money by yourself. Then you can create your own store to sell. The themes and templates you create and other people too. Or create a WordPress website and use referral links on it. Just like there are so many other ways to earn by creating your own store or WordPress website.
The Bottom Line!
We discussed everything related to Earning Money by Designing Websites. Furthermore, if you don't know how to design a website. You can also learn that too in this Guide. So, go through the complete article to know the best-earning platforms by working as a designer. And there are a whole bunch of things in this article that you will love reading. If you will go through the complete article then you will be able to easily earn money by working as a designer.