If you are the type of person who always keeps thinking about Making Money Online. But never really got the opportunity. So, if you are one of those people then today's article is for you. Today we are going to share with you the most effortless way for making money by designing the menu. It is necessary for hotels, restaurants, and companies. Who has food products or different food items and luxuries? So, they need menus in order to effectively sell their products. If you want to more about how you can make money with Menu Design. Then keep reading for your own good.
What is Menu Design?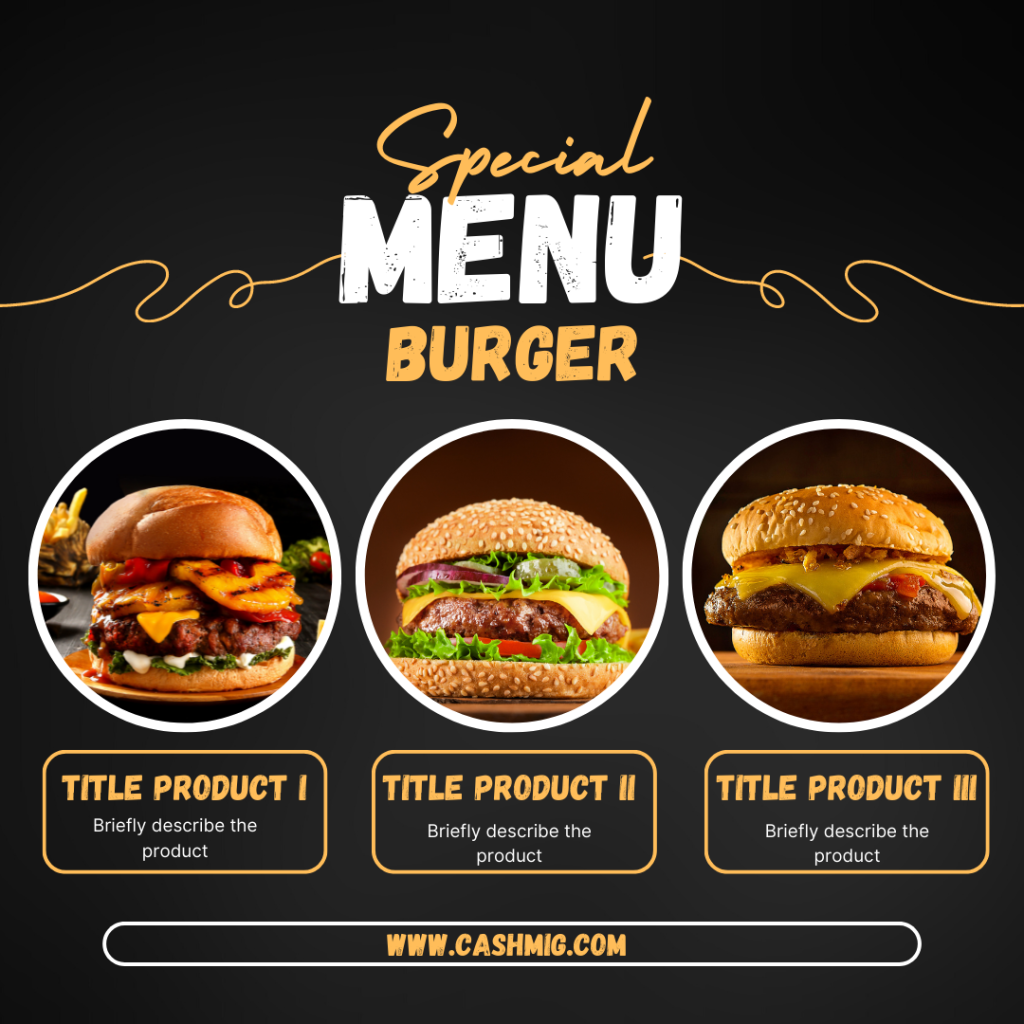 Menu Design is a way to list different products and items on paper. If you are running a restaurant then you know the importance of the Menu. Because we mostly use Menus for listing food items, food menus, restaurant menus, and more.
Any hotel or restaurant that offers different dishes. Then they hire a designer who helps them design a Menu. Where he makes a visual list of all the items that they offer.
How to Design Menu Using Canva?
Anyone can list food items on paper. But what makes a menu designer so special? Yes, you are thinking in the right direction. It's the design of the menu, background, categories, colors, fonts, and more.
Design is everything for a Menu. Don't hesitate it's not so hard to learn how to design a Menu. If you want to design professional-looking menus. Then you must follow these steps.
First of all, Click Here and Sign-Up for a Canva Account.
After that, you will see a search button in the top right corner.
Simply, click on it and type Menu Designs, and press enter.
Once, you will press enter you will see tons of different templates for the Menu.
There are thousands of templates only for Menu designs on Canva.
You can choose any of them and after choosing click on it.
Once, you will click now you will be redirected to the customization section.
Where you can edit and can customize everything according to yourself.
After customizing everything you can export your designs into any format you want.
Menu Designed With Canva
Here are some of the Menus which we designed using Canva. You can see for yourself how professional and cool they are. Also, it doesn't take me so long to design these only a few minutes play.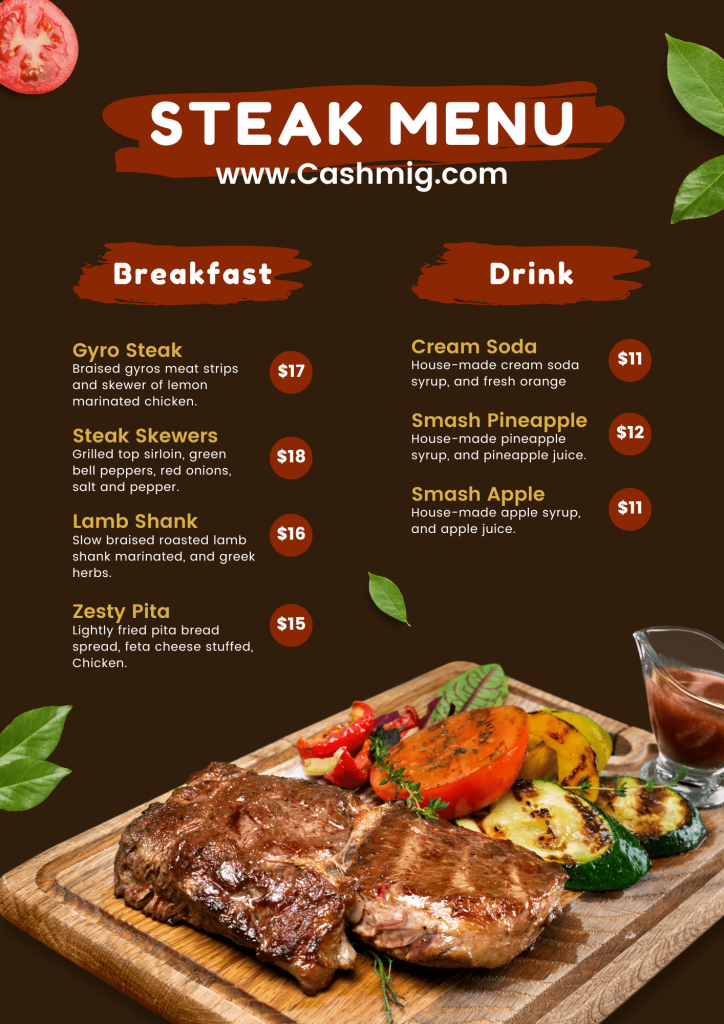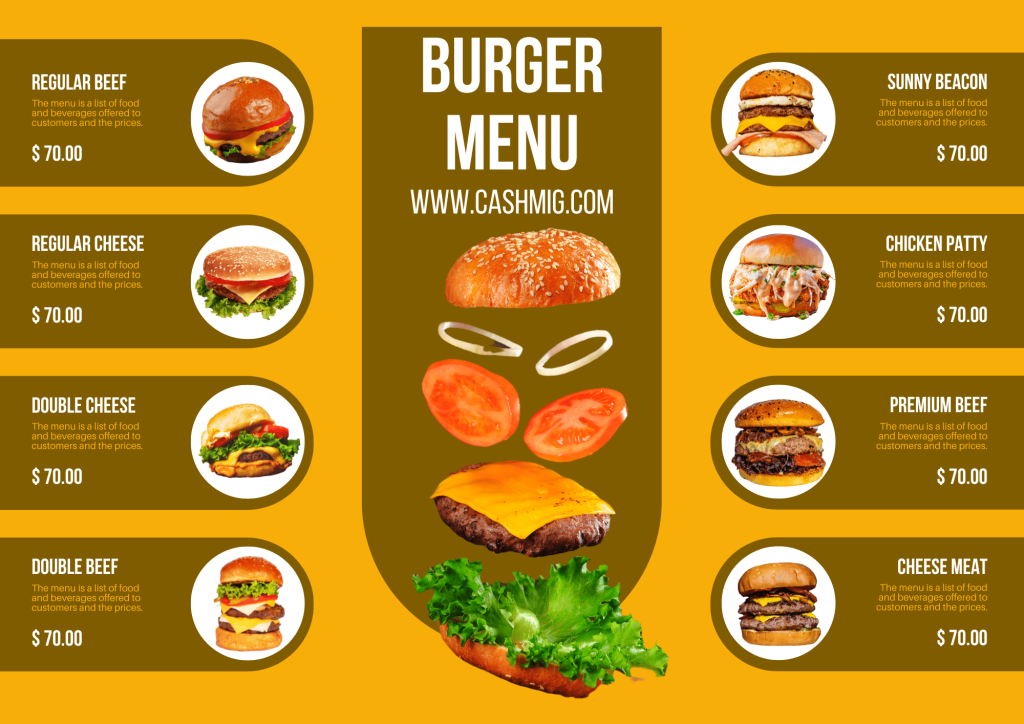 Tips for Designing Good Menus
Here are a few tips for you that you can keep in your mind. While designing a menu for your client. Because as a beginner I did a lot of mistakes. I want that it should not happen to you. So, here is a quick guide that you can follow and it will save a lot of your time.
On the Right side with the key points, you will see a menu that I designed. You can get inspiration from this.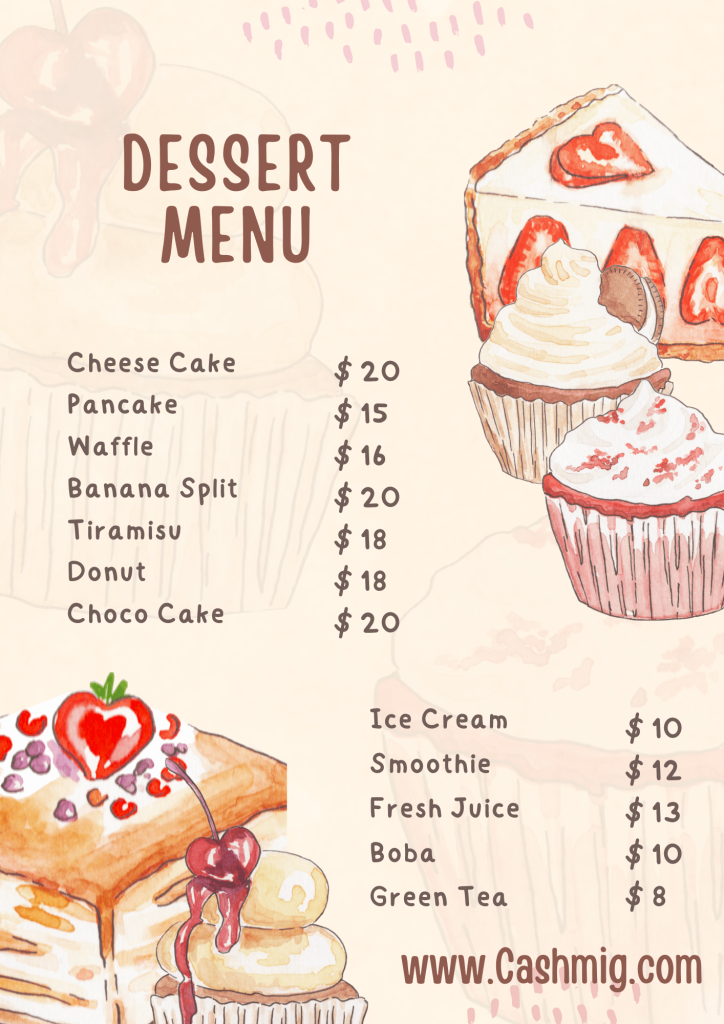 Attractive and Clean Background.
Choose a Color Scheme.
Use unique and stylish fonts. Which are easy to read.
Use minimalistic and high-quality pictures, related to your Menu.
Always Mention Price with the Item.
Make Sure to Use High-Quality papers while Printing Menus.
In Last, you can add your own creativity.
How Much Money Can You Make by Menu Design?
I need all ears because now I am going to share the most important part with you. You also want to know, how much money can you make by designing a menu. So, if you can design a simple menu of 1 page. Then you can easily make $30 to $50. Just by designing a single menu page.
But if a client wants you to design a complex three to four-page Menu. Then you can easily make money from $100 to $500. So, the amount you can make depends a lot on the platform you are using. So, here is a quick suggestion for you.
Work as a Freelancer
If you want my suggestion as a beginner. Then you can join a freelancing platform. Because it will help you a lot as a beginner. You will get a chance to work with different clients on daily basis. Working with so many people and tons of different projects is a great chance to increase your skills. It will boost your career as a Menu designer.
Furthermore, you will be able to receive cash daily. Because you will work on new projects on daily basis. And you will receive the payment daily too.
Highest Paid Menu Designers
Here are some of the Highest Paid Menu Designers. Who are making money by designing simple menus. Which doesn't require so much effort. Have a Look.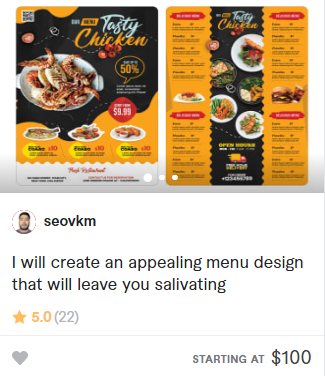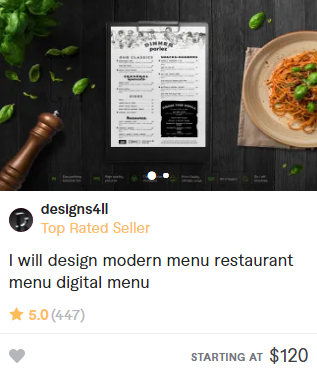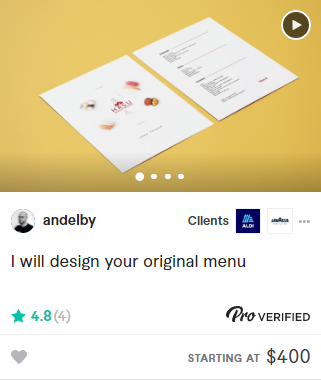 seovkm creates an appealing menu, professional, eye-catching, and more. And he will charge a minimum 0f $100. He will design only four pages for $100. And provides unlimited revisions in hir Basic plan.
designs4ll can design modern style menus. For designing a single-page modern menu he will charge $120. Whereas for four-page menu side by side. He is going to charge $260. Where he provides 6 revisions.
andelby can design an original menu for your restaurant and will charge $400. Just for designing a single-page menu. Furthermore, if you want him to design a 1 to 6-page menu. He will charge $800.
Final Words
If you are a person who is new in the Money Making field by working Online. Then after reading this article you will be able to easily design professional menus. And you can sell these menus on different platforms and make money. It's a very basic skill but it can help you make hundreds of dollars daily. So, if you want to make money then read this Article. If you want your Loved ones to make money then you can share this article with them too.